Skip to Content
Veterinary Behaviour Referrals
Veterinary Behaviour Referrals
Unfortunately, due to the pandemic and preparation for her Veterinary Technician Specialty in Behaviour exam, Jessica Benoit is unable to take on new clients until January 2021.
At Companion Veterinary Clinic we have two other certified trainers on our team, Chantal Turcotte and Shelby Mildenberger. Shelby is also an RVT and works with canine and feline cases. Both Chantal and Shelby are able to work with preventative cases and those displaying mild to moderate fear and anxiety.
Veterinary Directed Behaviour Modification
Note: All private consults will be done virtually for the time being.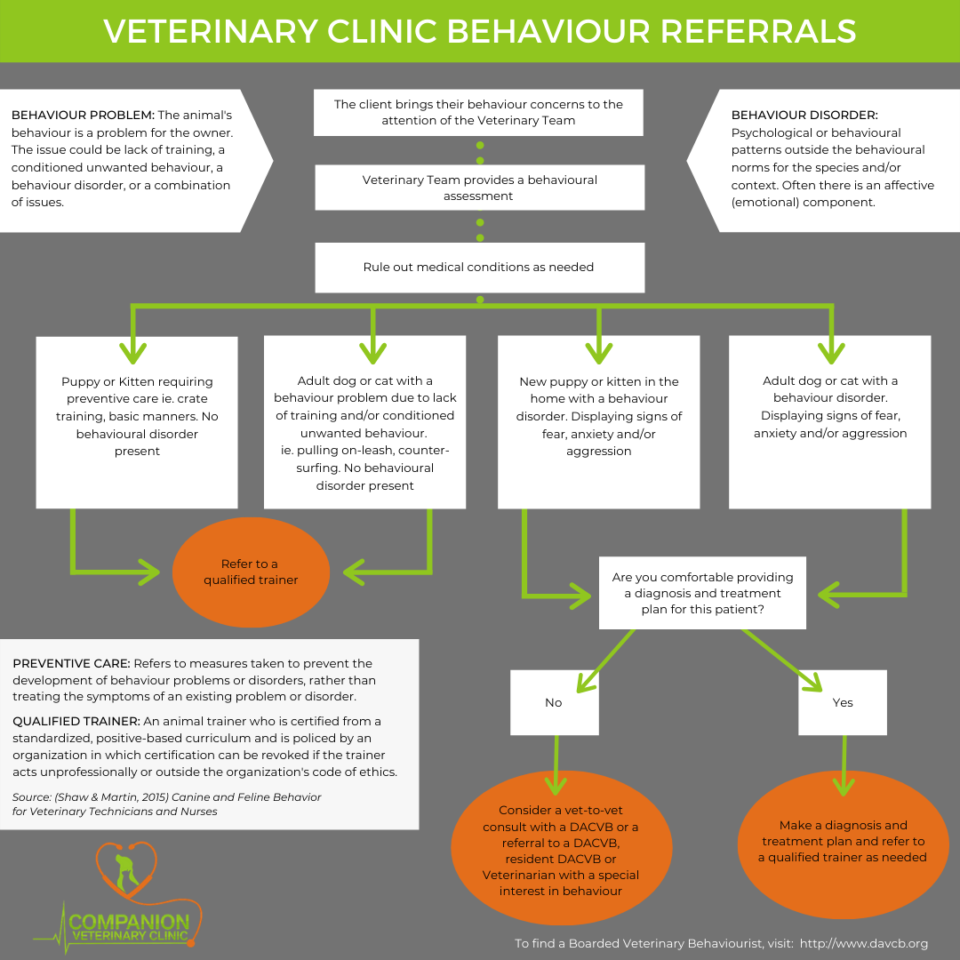 Referring a Patient
If you are referring a case that is not preventive; the animal is suffering from a behavioural disorder, the attached referral form is required. This gives us a better understanding of what recommendations have already been made and gives you an opportunity to fill out the necessary treatment plan.
For cases that require preventive care, this form is not required and instead you can explore our private and class training options.
If you have any questions regarding referrals please e-mail training@companionvet.ca. If we are unable to accommodate your referral, we can give you alternative referral options as needed.
Companion Veterinary Clinic Is Your Source for Your Pet's Healthcare Information