Skip to Content
Companion
Veterinary Clinic
Compassionate Care Your Pets Deserve
COVID-19
UPDATE as of Monday, March 23rd, 2020:
In a continued effort to minimize our impact on the spread of SARS CoV-2, COVID-19

we are no longer allowing clients to enter our facility for any reason. Our front door will remain locked.
Procedure for Pet Examination:
1- Upon your arrival, please remain in your vehicle and call 780-439-4353.
2- We will take your pet's history and note your concerns over the phone.
3- We will then take your pet from you in the parking lot and bring them inside for examination.
4- We will use our leashes only. Once our leash is on your pet, please remove your pet's collar/leash.
5- You MUST bring your cat in a carrier. We will not accept cats not in a carrier as this represents a significant risk of loss of your cat in transition outdoors.
6- For cats in carriers, we will take the carrier inside and spray with disinfectant while the cat is being examined.
7- The Dr. will perform the examination while on the phone with you. We will e-mail you pictures of any visible concerns.
8- Our client services staff will take payment with a credit card over the phone or with the point-of-sale terminal in the parking lot.
9- We will then return your pet to you. We will not accept cash for any transactions. Over the phone is preferred, to reduce contact with surfaces.
***For pets who must remain with their owners for behavior concerns, please do not book any non-essential visits, including vaccinations for now. These require close-contact with pet owners and we must reduce this contact as much as possible. For urgent cases with this requirement, we may ask to sedate your pet in your vehicle to then bring them inside for examination.
If you have traveled by air or had any symptoms of COVID-19 in the past 14 days please do not schedule any appointments.
If you do fall under the above criteria and believe your pet needs to be seen urgently please call and we will triage your pet over the phone and decide on the next actions. You may need to have somebody else bring your pet in.
We have reduced the availability of preventive care health checks and vaccine visits to increase capacity for urgent cases. This may mean health checks and vaccine visits book 1-2 weeks out. Your patience is appreciated. Please call 780-439-4353 for appointment availability.
Saturday appointments are not available for the foreseeable future. We will inform you once these resume.
We are still scheduling elective surgical procedures such as spay/neuter and dentistry week to week. Please note these may need to be rescheduled on short notice. We are economizing current stock of gloves/masks but will not be reordering until the human-use supply chain is no longer under such stress.
Our pharmacy and drug availability is not affected. Please call ahead to secure your pet's prescription.
Pet food supply is stable but we are limited in our ordering capacity by our supplier as panic-buying has strained the system. Please do not purchase more than you normally would, but ensure you have 2-weeks on-hand at any time.
For more information please visit the Alberta Veterinary Medical Association.
Fear-Free Certified
Companion Veterinary Clinic is the first Fear Free Certified Practice in Alberta and only the third in Canada! Our staff has additional training to ensure we can prevent and manage fear, anxiety and stress in your pets. We treat every patient as an individual by ensuring they not only have a medical record but an emotional record as well.  Treats, environmental enrichment, calming music and pheremones are only a few of the ways we go above and beyond to ensure your pet is comfortable and happy in our clinic.  If you want your pet to have the most enjoyable experience at the vet, consider a visit to Companion Veterinary Clinic. They will thank you!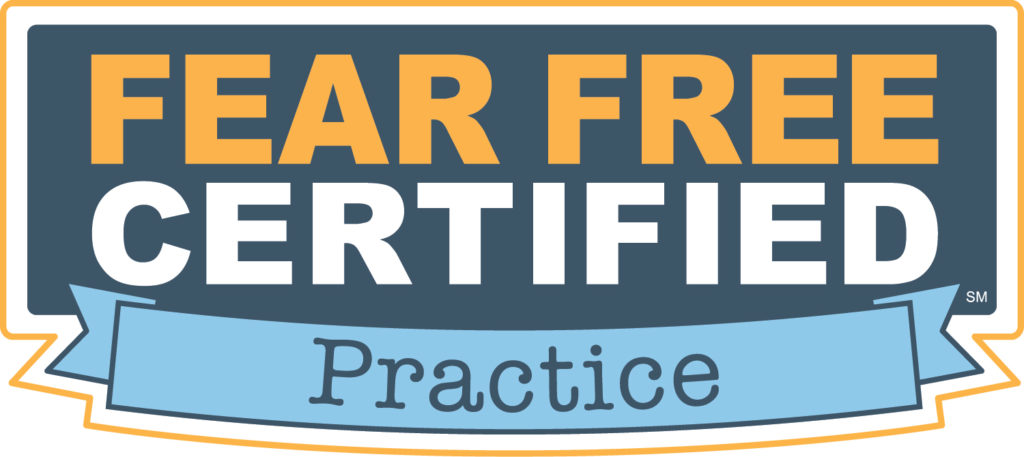 Services We Offer
Our mission is to provide the most stress-free, fear-free visit possible for you and your pet. We provide a compassionate approach to pet care to help you nurture your relationship with your pet. Physical health, as well as mental and emotional well-being, are our focus as we offer veterinary healthcare as well as positive, science-based behaviour modification and training.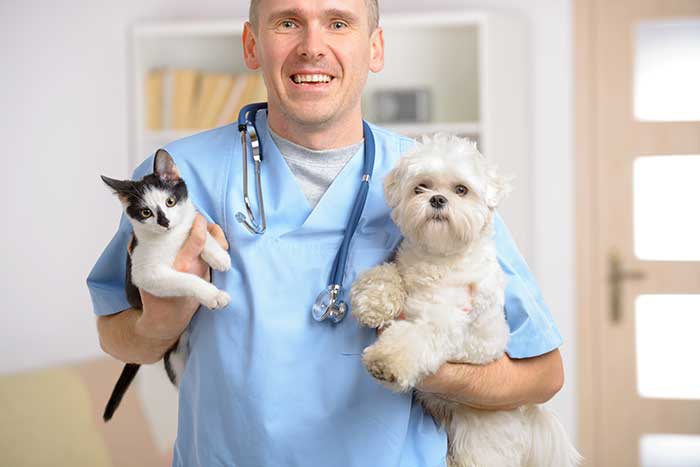 About Companion Veterinary Clinic
We are located in the bustling communities of south Edmonton. You'll find us just south of the Anthony Henday Drive overpass on 111th street, by the Ellerslie Rugby Fields.
At Companion Veterinary Clinic, we understand your pets are family. We are a full-service animal hospital and our goal, every day, is to provide the best veterinary care possible. We will care for your pets as we would our own. Our motivation comes from nurturing the human-animal bond and returning the boundless love we receive from our pets.
The team at Companion Veterinary Clinic is your source for your pet's healthcare information. Through client education, we will empower you to make the best healthcare decisions for your pets and your family.
Call or come in to book a health consultation for your pet today!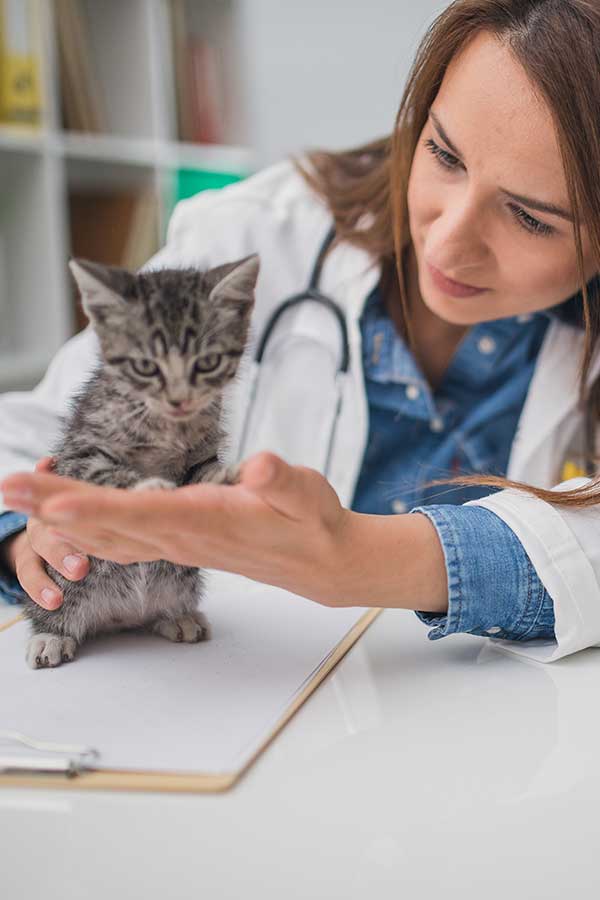 Customer Reviews
Everyone at Companion Vet takes really good care of my puppy. They are all very kind, friendly and knowledgeable people. They take the time to listen to my concerns and discuss my options for treatment.
My pups have been coming here for years. Everyone is always helpful and friendly.
It's the only vet my dog's like!
We were referred here specifically by our dog trainer. I've never been in a vet for so long. Not because of the wait but how much the vet is willing to discuss the well being of your pets. No shortness of helpfulness here!
Best vet, Dr. Benoit and animal health techs in Edmonton. Great job on my dog's surgery and Alison was very helpful, answering my questions and providing aftercare instructions. They truly go above and beyond to care for your pets when they are having a ruff day. Thanks again.
#8 Blackburn Drive W, SW Edmonton, AB T6W 2K5