Skip to Content
Companion
Veterinary Clinic
Compassionate Care Your Pets Deserve
COVID-19 policy update
As with the easing of past case-count peaks and hospitalization rates, we have relaxed our COVID-19 policies once again. We are currently a masks-optional business. Staff present with you may or may not be wearing masks and you are welcome to make your personal choice on masking within this facility. One-way masking has shown to be effective when properly fitted N-95 or KN-95 masks are worn but we are happy to wear masks at your request should this make your visit more comfortable. Curbside visits done over the phone can also be requested.
Please phone us upon arrival for your appointment at 780-439-4353. Limiting wait times inside the facility helps reduce the stress of a visit as a busy reception area often leads to unwanted contact between pets.
We are not limiting the number of people allowed in for the visit. We understand pet care is a family responsibility and that having the family present can make the visit more enjoyable for your pet.
We continue to do our best in accommodating changing conditions and respecting your personal concerns. We thank you for your understanding.
– Management
Fear-Free Certified
Companion Veterinary Clinic is the first Fear Free Certified Practice in Alberta and only the third in Canada! Our staff has additional training to ensure we can prevent and manage fear, anxiety and stress in your pets. We treat every patient as an individual by ensuring they not only have a medical record but an emotional record as well.  Treats, environmental enrichment, calming music and pheremones are only a few of the ways we go above and beyond to ensure your pet is comfortable and happy in our clinic.  If you want your pet to have the most enjoyable experience at the vet, consider a visit to Companion Veterinary Clinic. They will thank you!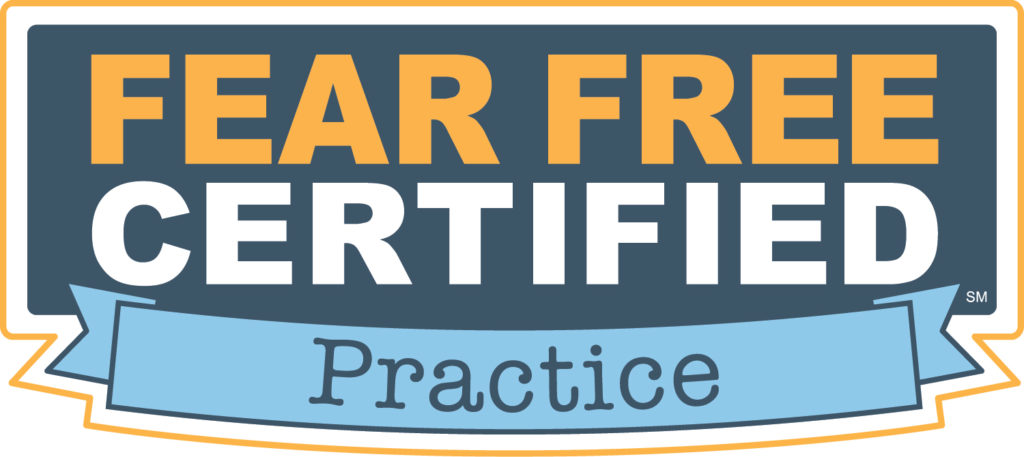 Services We Offer
Our mission is to provide the most stress-free, fear-free visit possible for you and your pet. We provide a compassionate approach to pet care to help you nurture your relationship with your pet. Physical health, as well as mental and emotional well-being, are our focus as we offer veterinary healthcare as well as positive, science-based behaviour modification and training.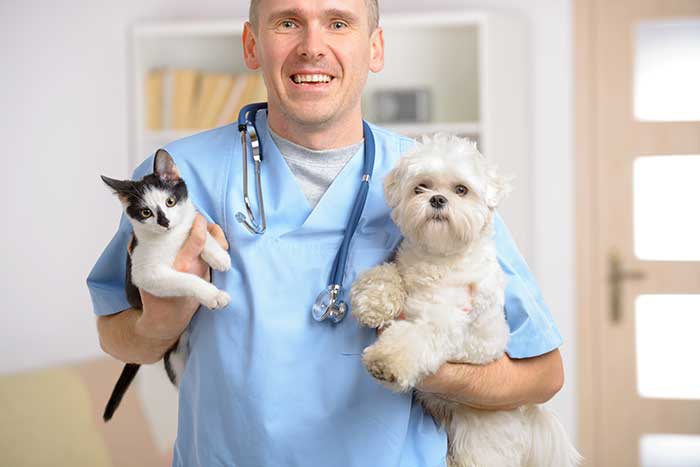 About Companion Veterinary Clinic
We are located in the bustling communities of south Edmonton. You'll find us just south of the Anthony Henday Drive overpass on 111th street, by the Ellerslie Rugby Fields.
At Companion Veterinary Clinic, we understand your pets are family. We are a full-service animal hospital and our goal, every day, is to provide the best veterinary care possible. We will care for your pets as we would our own. Our motivation comes from nurturing the human-animal bond and returning the boundless love we receive from our pets.
The team at Companion Veterinary Clinic is your source for your pet's healthcare information. Through client education, we will empower you to make the best healthcare decisions for your pets and your family.
Call or come in to book a health consultation for your pet today!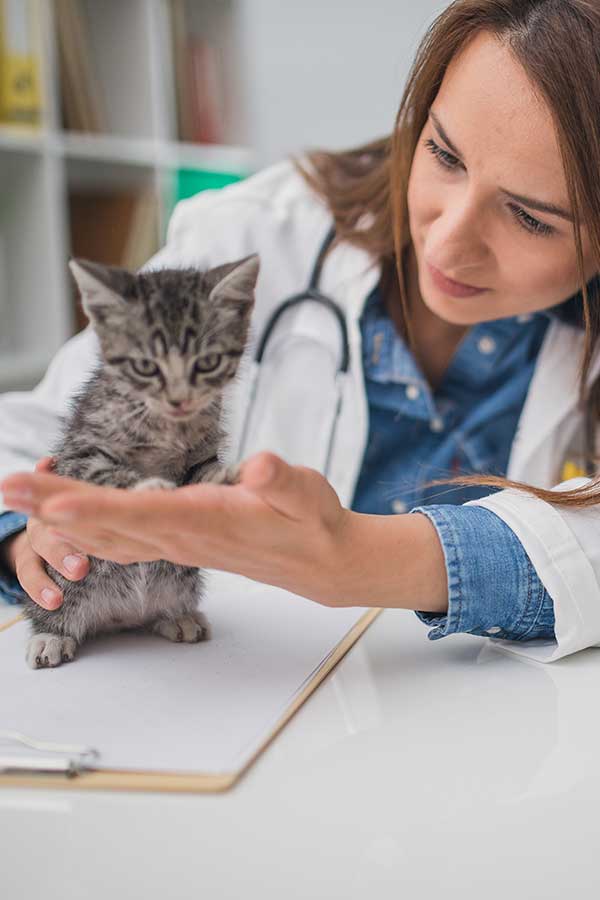 Testimonials
Best vet experience I've had so far even with the Covid-19 changes I felt the care was not compromised. Thank you all!
Dr.Benoit and clinic staff have provided our family with excellent care for nearly 8 years. We are always warmly welcomed, provided best practice information and care, and followed up with promptly. We would not trust our fur family with anyone else. Thank you all at Companion!!
I love Companion Veterinary Clinic. I have been taking my dog there since she was 8 weeks old and she is now almost 5 years old. Every time we go, everyone is friendly, they treat my dog like she is their own, and they help her to not feel anxious. She is never scared to go to the vet which makes it so much easier to take her. Thank you Companion :)
Amazing staff were able to accommodate acute treatment for our cat and saved us a visit to the emergency vet clinic (and the added cost of doing so).
I really appreciated paying inside the exam room. With Moose potentially barking at other dogs in the waiting room and me shuffling 2 kids around as wel this made for an extremely easy and stress less exit for Moose and myself.
Due to covid 19 they operated very different than normal but they were FANTASTIC and met our every need. Couldnt be more satisfied. Thrilled to have the clinic in the neighborhood.
Thank you for continuing to care for our pets during all this craziness. Our family is very grateful to have you guys take great care of Jaxon (and Charlie too). <3
Given the current circumstances during COVID-19, the staff handled things very well. As I couldn t be in the room at the time, I was fully informed of all aspects of the exam and all my questions were answered. Great job!
We had a great experience at this clinic. It's our first time getting a puppy and we were given all the information needed and our dog was treated so amazing. They explained this is a fear free clinic and they made sure it was a good visit for both our dog and us. Highly recommend this office
It is always a positive experience when I take my dog to Companion Veterinary clinic! She especially loves all the treats she gets! :) Thank you!
Dr L and her staff are simply fantastic. I recently just got a new kitten so I have been there often over the last 6 months. Everyone takes the time to explain everything and is helpful to answer questions and concerns. Their follow up after is greatly appreciated. Hours are also fairly good since they are open on Saturday.
#8 Blackburn Drive W, SW Edmonton, AB T6W 2K5