Skip to Content
Kitten Kindergarten
$50 plus tax for two classes and a human only orientation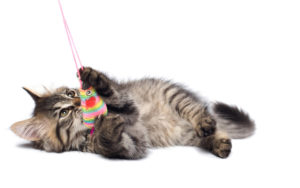 Kitten Kindergarten at Companion Veterinary Clinic allows your kitten to meet other kittens and learn the ins and outs of veterinary handling in a fun, positive environment.
This class will also teach basic manners, such as sit and come, and discuss the prevention of common behaviour concerns, such as biting, litter box issues, inappropriate scratching – and much more!
For kittens 8-12 weeks of age
Orientation is mandatory to attend class
Veterinary health exam, first set of vaccines and deworming is required
Contact Companion Veterinary Clinic for our next available dates and times!