Skip to Content
Online Training Classes
In light of the current recommendations from Alberta Health Services, we're taking our training classes online! Through our Virtual Classroom, we'll focus on developing a strong bond between you and your dog based on trust and positive interactions. Each week, our trainers will guide you through a variety of exercises for you to do with your dog, give you feedback in the moment and provide you with coaching for common behaviour concerns.
Our training team is committed to providing you with valuable virtual training and connection through these difficult times we're facing. In addition to coaching you'll receive through online classes, all participants are encouraged to send in videos and questions to their trainer between classes.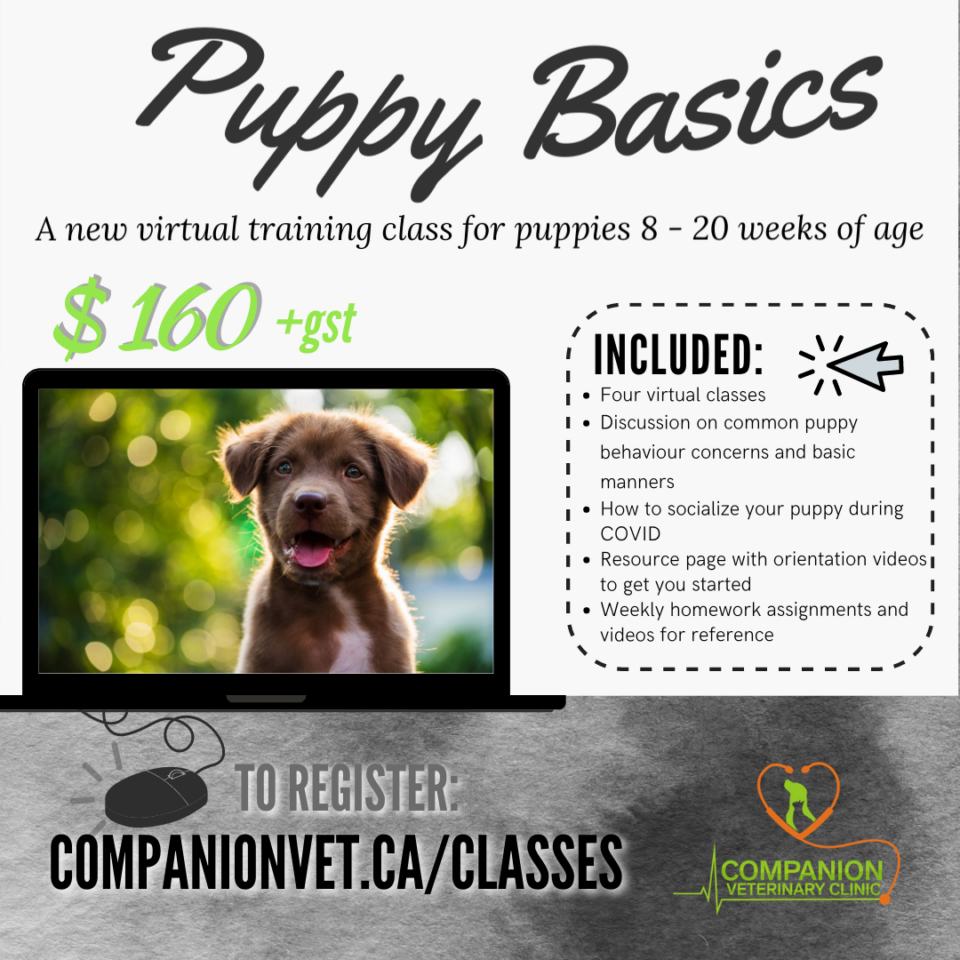 Puppy Basics
$160 plus tax for 4 virtual classes
The more positive experiences your puppy has with people and different environments, the more confident they will be in the future. Through this online training class, we'll discuss how you can work with the stimuli in your home as well as outside to help build your puppy's confidence. We'll also teach basic manners using clicker training and provide coaching for common behaviour concerns
In addition to 4 virtual classroom sessions, we'll also provide you with an online orientation to watch before class, as well as access to an online resource library that covers everything from crate training and housetraining, to equipment recommendations and enrichment ideas.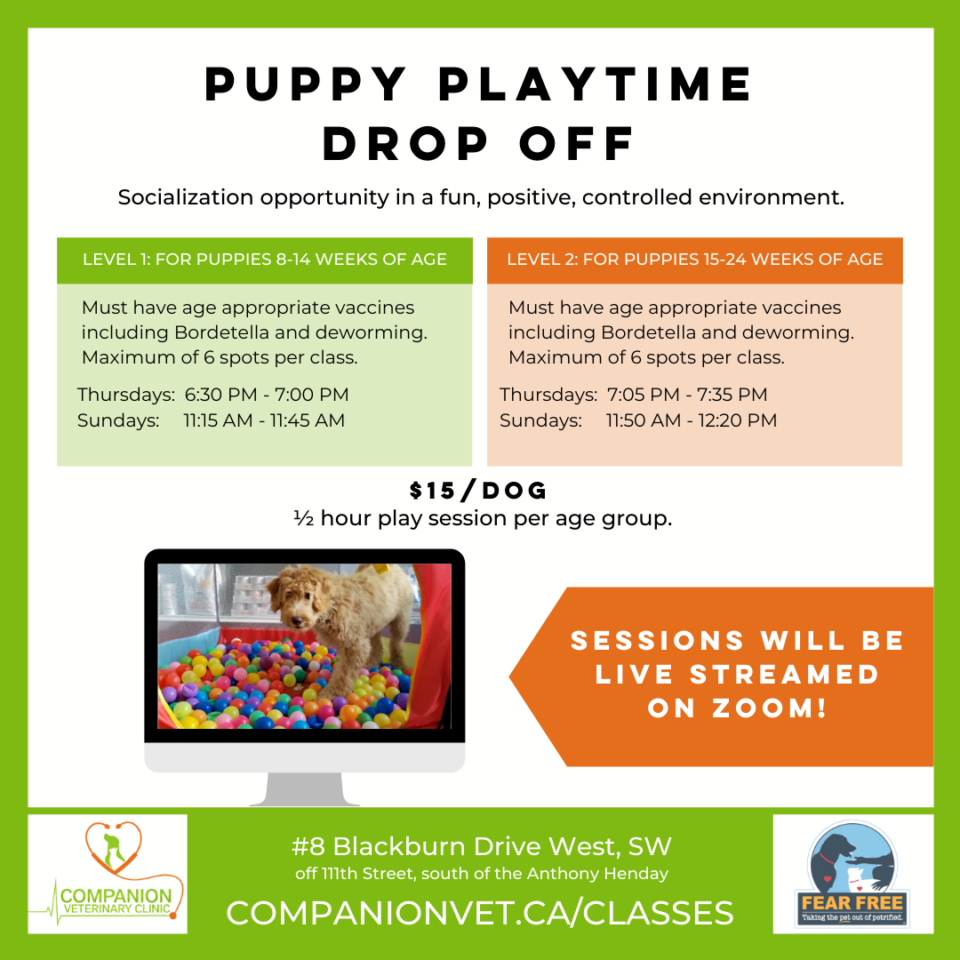 Puppy Playtime Drop Off
$15 per class
Drop off and pick up your puppy at Companion Veterinary Clinic for a fun, supervised puppy playtime session – Don't forget your mask!
Puppies will be separated based on play style; puppy guardians may be asked to bring their puppy to a different level if they would be more successful with a different group.
Must have age appropriate vaccines including Bordetella and deworming.
Advanced Foundations
$160 plus tax for 4 training classes
For dogs 6 months of age and older that are looking for a new challenge or have graduated from our Puppy Foundations or Mind Your Manners class. This class focuses on adding duration, distance and distraction to foundation behaviours such as; sit, down, place and loose leash walking.
Prerequisites: Dogs that join class must have their foundation behaviours on cue and be comfortable around other dogs and people. Owners with fearful or anxious dogs require private training and are not suitable for class. Please email
training@companionvet.ca
if you feel your dog requires private training.
Must be fully vaccinated including Bordetella and deworming.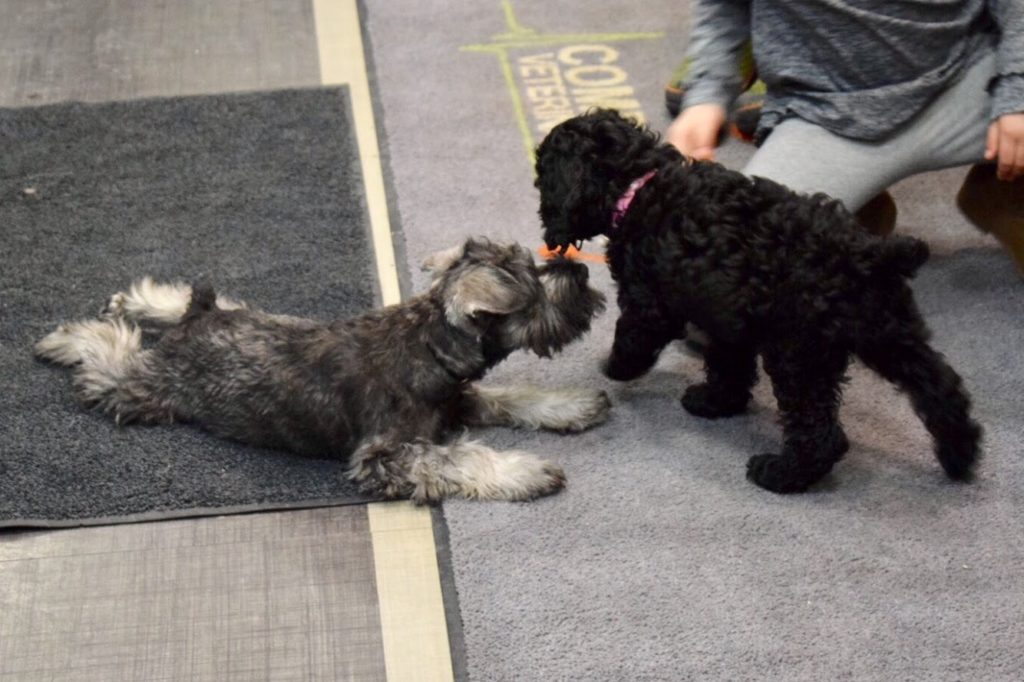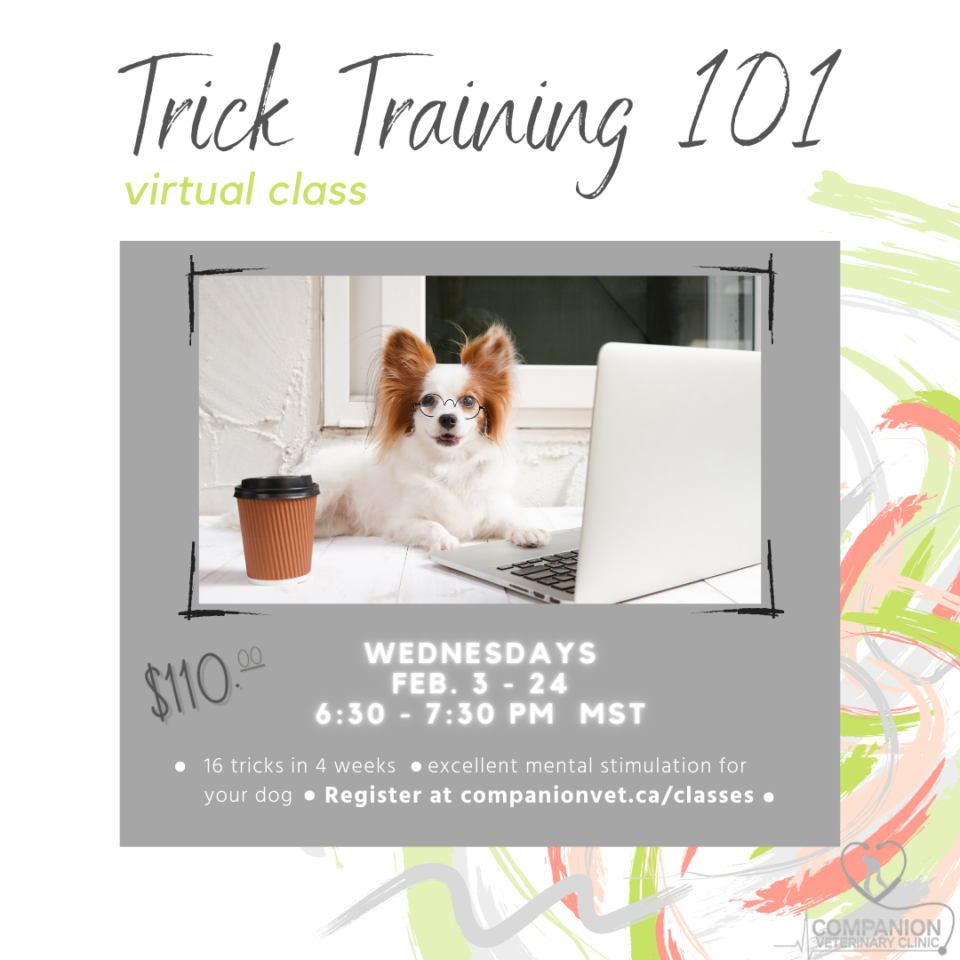 Trick Training
$110 plus tax
This class explores the foundations of Trick Training. Learn some fun and exciting tricks to add to your dog's training routine and provide them with some excellent mental stimulation. Learn 16 tricks in total over 4 virtual classes.
Each week we'll show you how to teach your dog 4 new tricks as well as provide you with personal guidance and feedback throughout the session. We'll also send you videos of each trick that you can refer to throughout the week. In addition to that, you're always welcome and encouraged to record your training sessions and send them to your trainer for additional guidance.
Prerequisites: Dogs should have basic manners and be familiar with clicker training.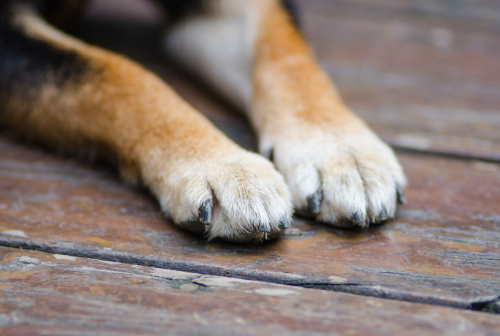 Scratch That! No Hassle Nail Care
$65 plus tax for 3 Virtual Classes
Does your dog despise nail trims? Would you like to learn about an alternative nail care technique?
In this class we will teach your dog how to file their own nails using a nail board over 3 – 30 minute Virtual Classes.
You will be given guidance from a certified trainer on how to train your dog to participate in their nail care, filing their front and back nails with enthusiasm. After each class you will receive follow up e-mails with additional video resources to ensure success!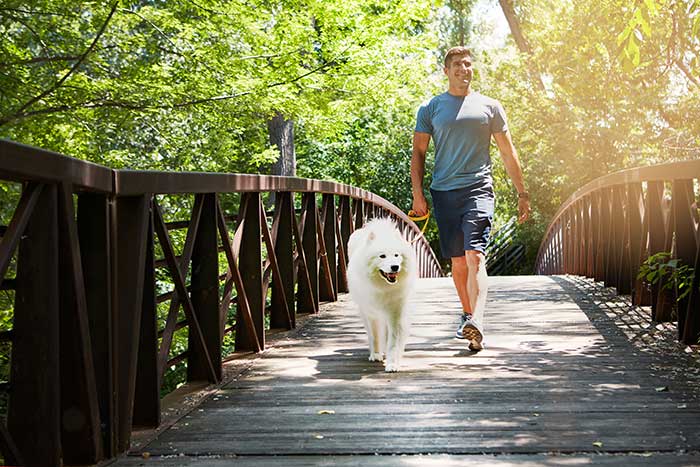 Fear Free Sessions
$125 for five sessions
$230 for ten sessions
Sessions are 30 minutes
Jessica is Fear Free certified and has the skills and knowledge to help you and your pet enjoy their veterinary visits. These sessions are set up to teach your pet to be comfortable in a clinic setting and give you the skills to work on veterinary husbandry from home. Sessions include but are not limited to:
Teaching you to recognize fear, anxiety, and stress in your pet, and how you can help prevent and alleviate these emotions.
Desensitizing and counter-conditioning your pet to nail trims, administering medication and restraint.
Teaching alternative behaviours such a chin rest and targeting. These behaviours give your pet's confidence and help give them have control over their care.
Conditioning to a basket muzzle if needed.
Please contact Jessica at jessica@companionvet.ca to book a session.
Private Training Sessions
Contact us for training packages
Our Canine private training packages include but are not limited to:
Basic manners such as: Sit, Down, Place, Touch, and Focus work on leash
The prevention and management of commons behaviour concerns including: Puppy behaviours, barking, jumping and pulling on-leash
Behaviour modification for common behaviour concerns such as fear and anxiety
Our Feline private training packages include but are not limited to:
The prevention and management of kitten behaviours, multi-cat households, litter box habits, destructive scratching, and much more.
Companion Veterinary Clinic Is Your Source for Your Pet's Healthcare Information